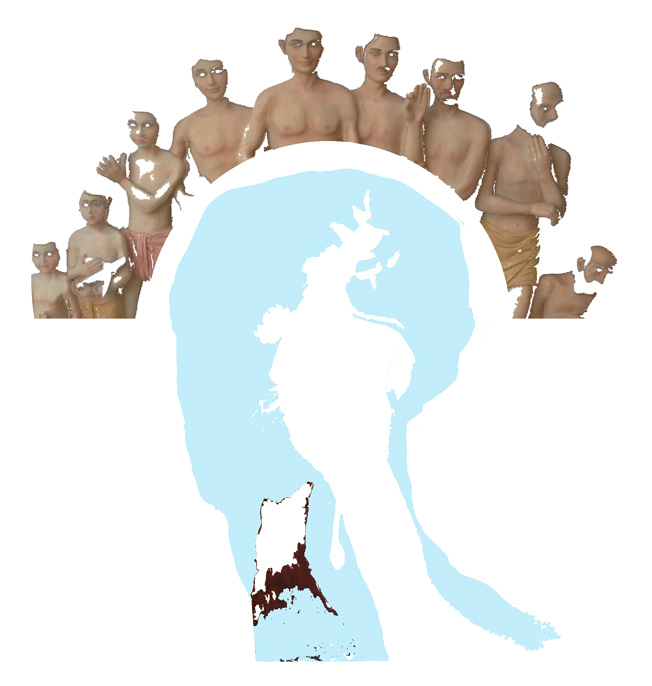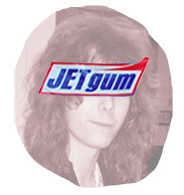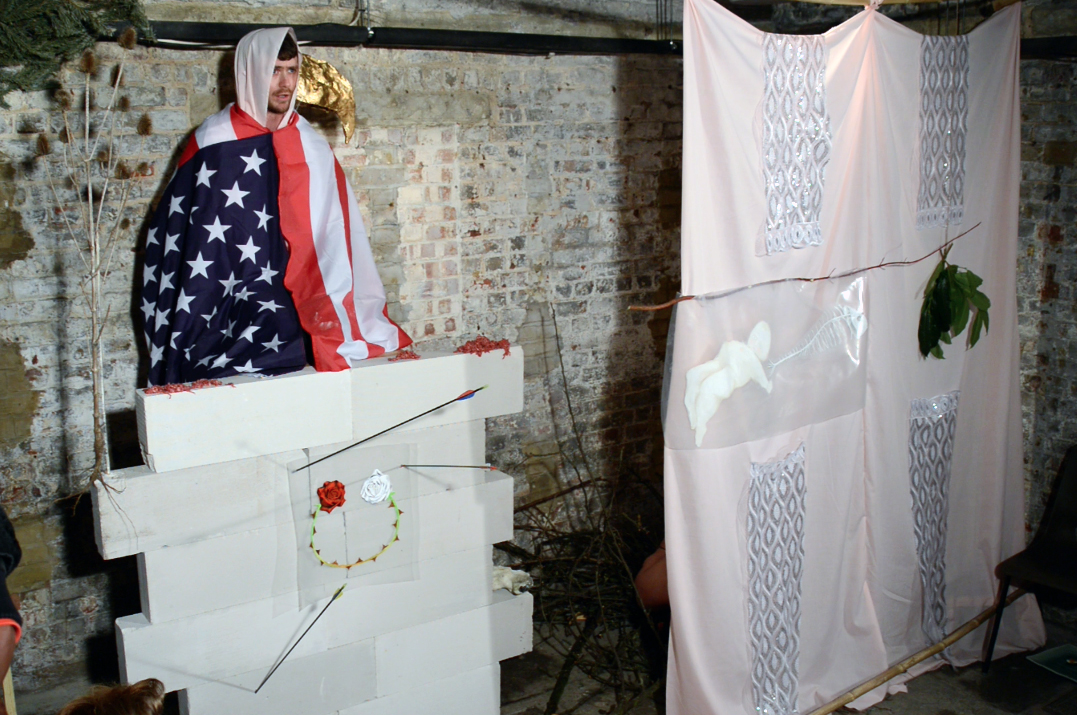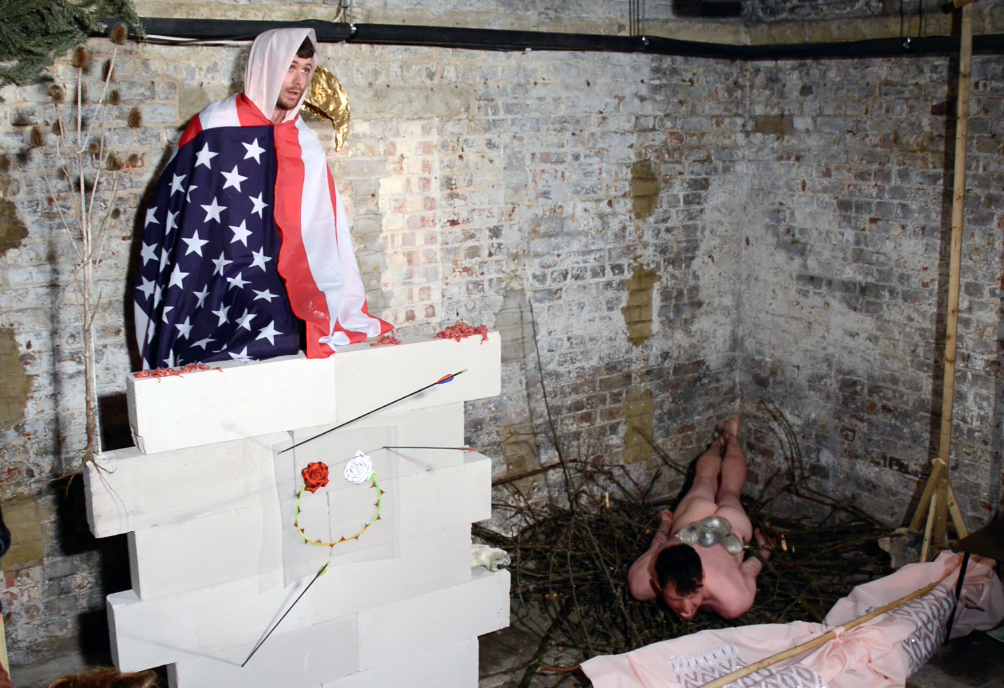 Warm Body
2017
The Crypt of St Pancras Church
A play performed by Matthew Drage and Paul Gwilliam
Duration. 25 minutes

A fledgling Eagle is presented with his first meal, a large fish who has been plucked from the river bellow and placed in his nest still living. Disorientated and suffocating, the fish believes the young Eagle to be the messiah and that he is saved, where as the Eagle, having never seen water, becomes increasingly infatuated with a substance so desirable that in loosing it, the fish can only die.